[SubstancePainter]Material Example 01 - Worn Painted Metal
keywords: Substance Painter, smart material, edge wear metal, worn painted metal
Origin:
How to Create Worn Painted Metal in Substance Painter 2021
1, Import model asset.
2, Bake mesh maps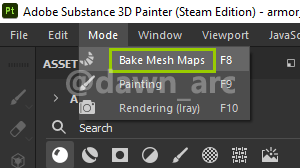 Some effects such as Generator need mesh maps (Curvature Map) to work properly, otherwise the result will goes wrong.
Set Output Size larger than 1024 (4096 recommended) to avoid visual issues. If you modify the texture size after the layer is set, the effect will change, so don't modify texture size after beginning.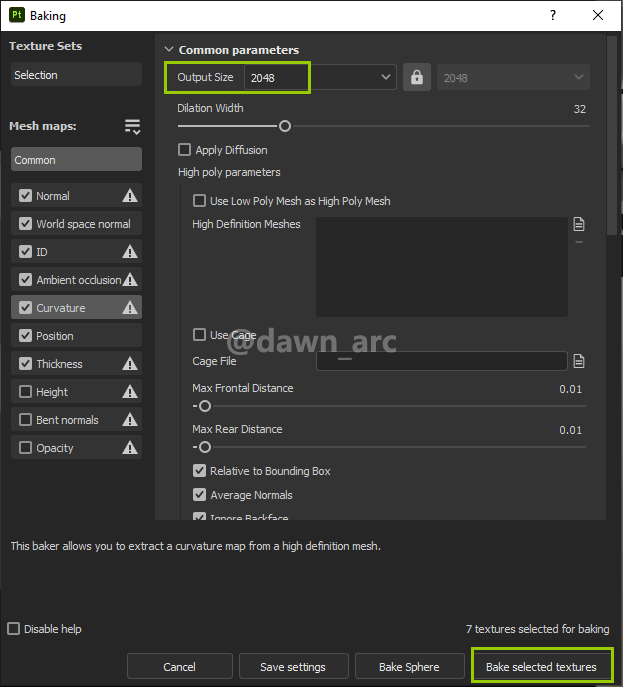 3, Delete default empty layer.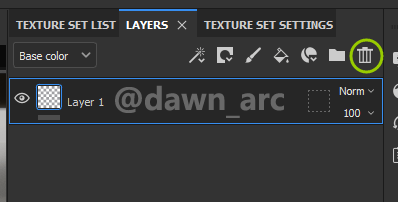 4, Add base color layer.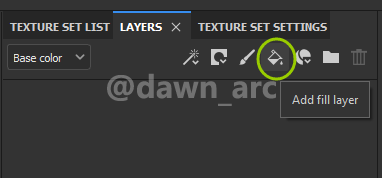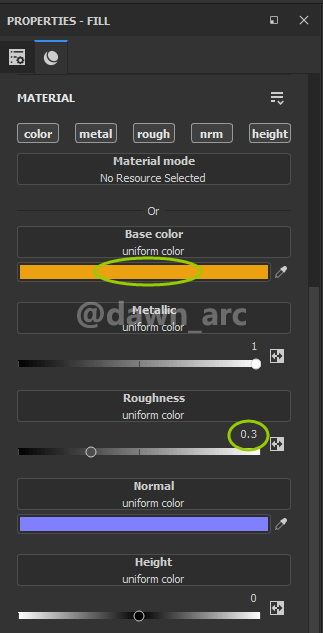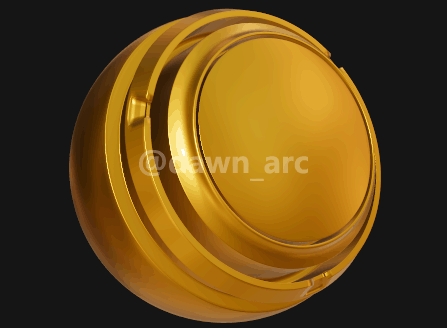 5, Add fill effect in base color layer.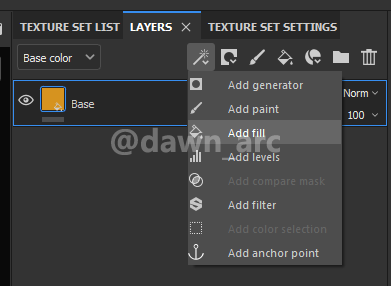 Select rough only.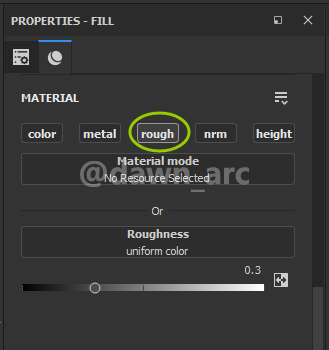 Set Roughness texture as Grunge Dirt Thin.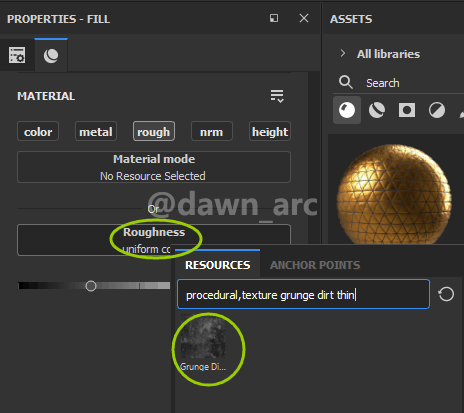 Adjust Tiling and Balance parameters.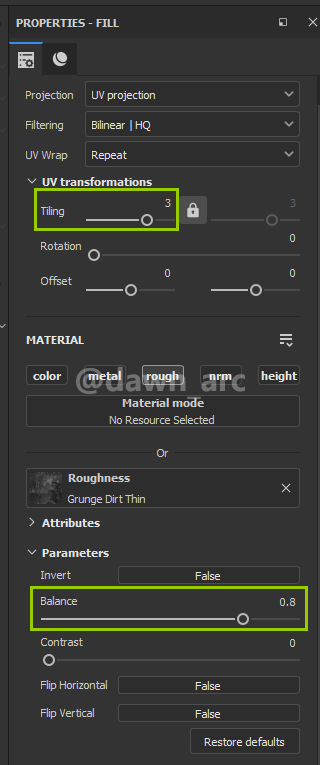 Result: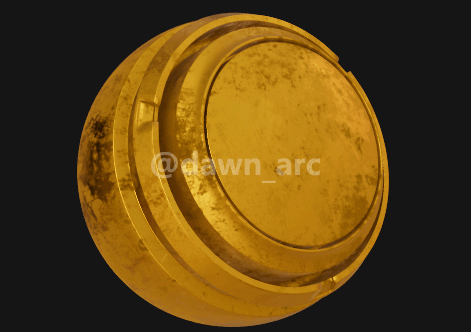 6, Add filter effect in base color layer.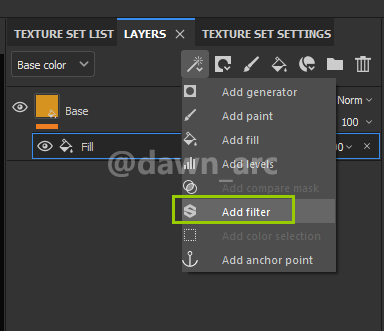 Select color, rough and metal.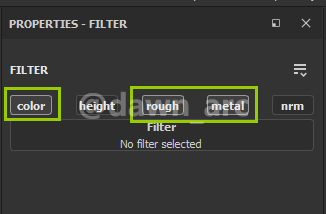 Set Filter texture as MatFinish Rough.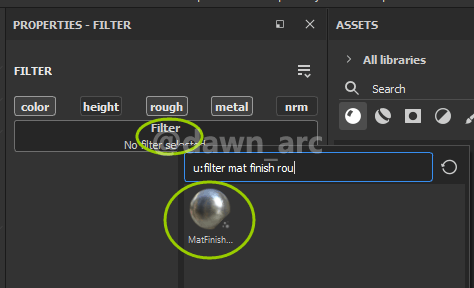 Set Custom Grunge texture as Grunge Map 012.
7, Add dirt layer.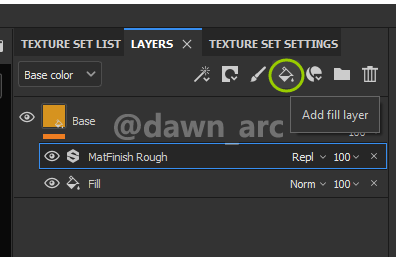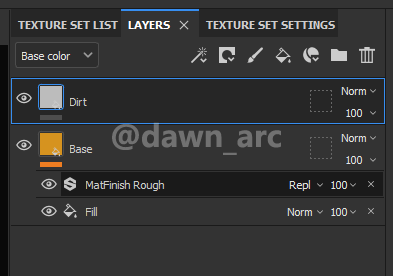 Adjust Base color, Metallic and Roughness.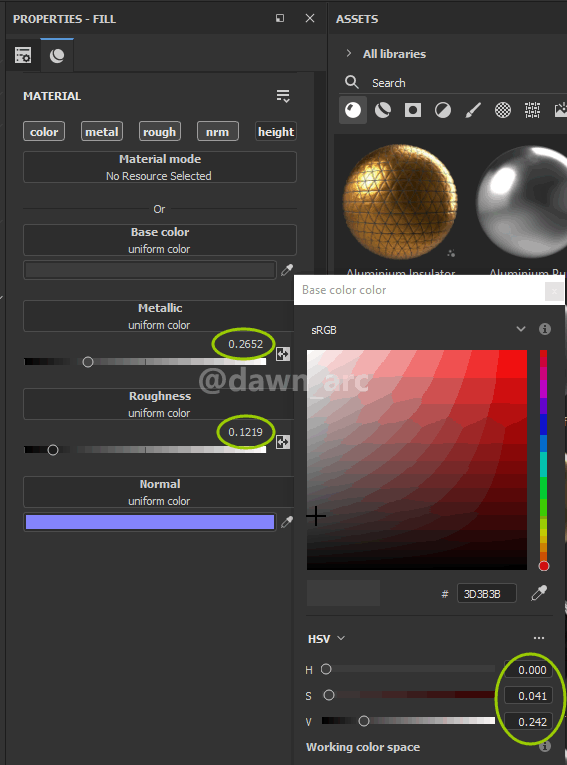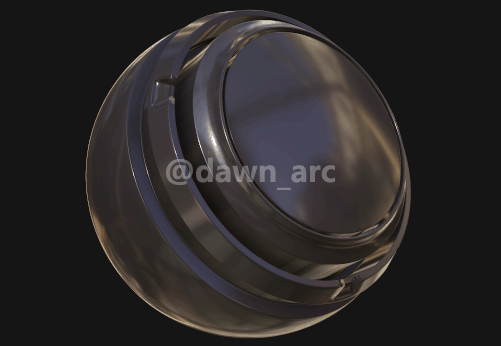 8, Add black mask in dirt layer.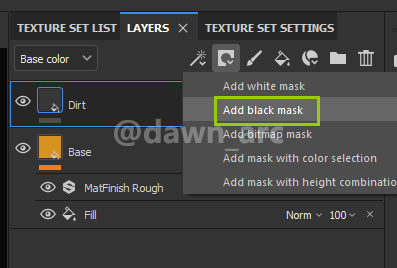 Turn off base layer to highlight black mask if base color was too dark.
Press F3 to open UV view, and turn on Symmetry if needed.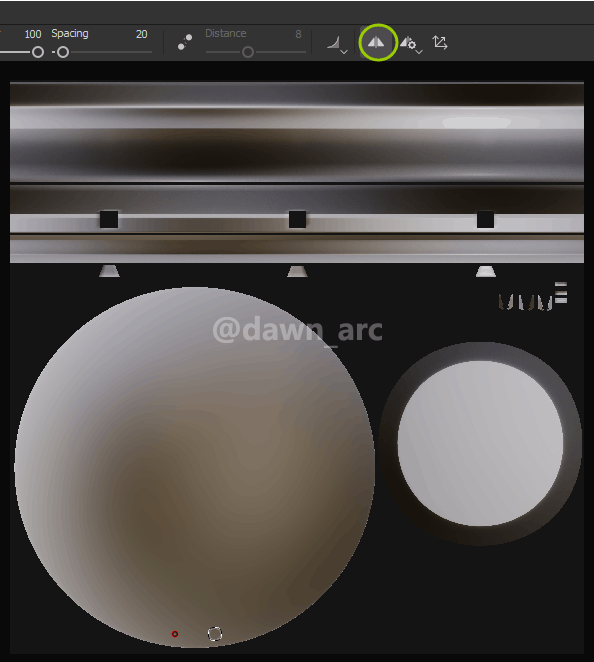 Adjust brush size (shortcut: [ and ])

Adjust Hardness.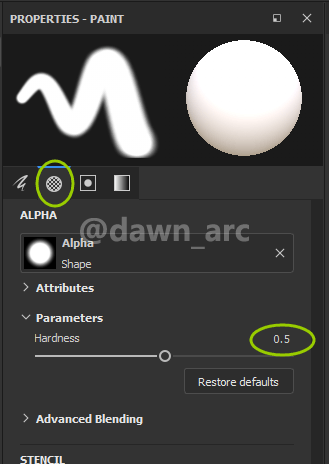 Then left click on start point, then hold shift and drag to the end point.


In this example we paint 3 lines.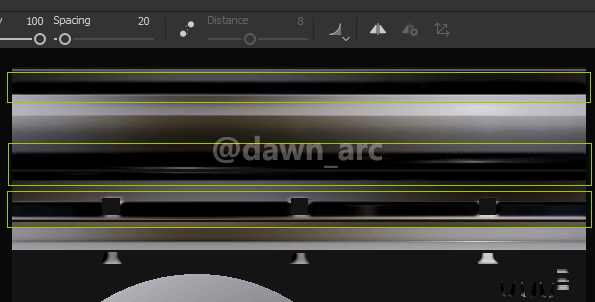 9, Turn on base layer.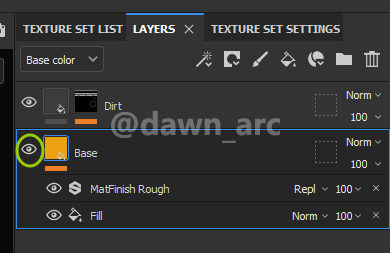 Result: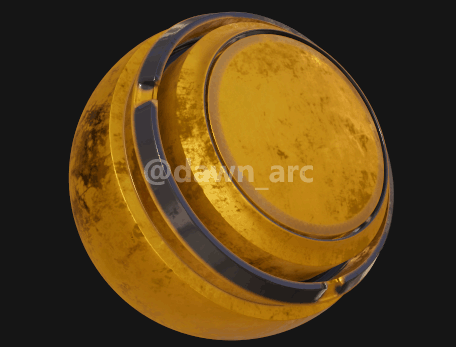 10, Switch to Mask channel (shortcut: C).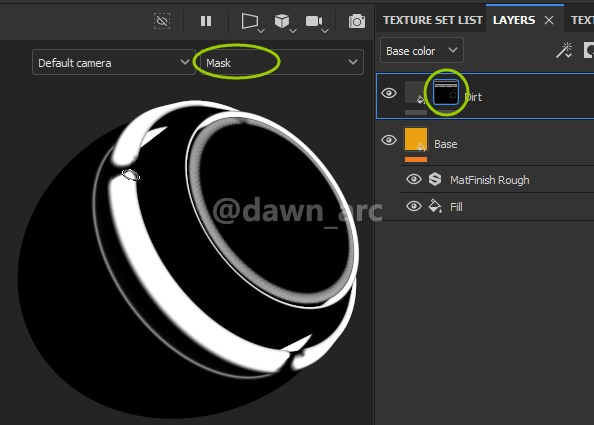 11, Add generator effect in dirt layer.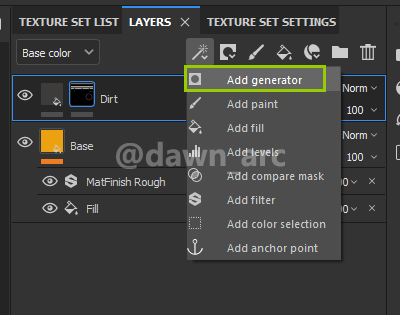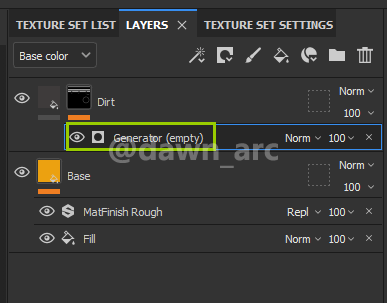 Set Generator as Mask Editor.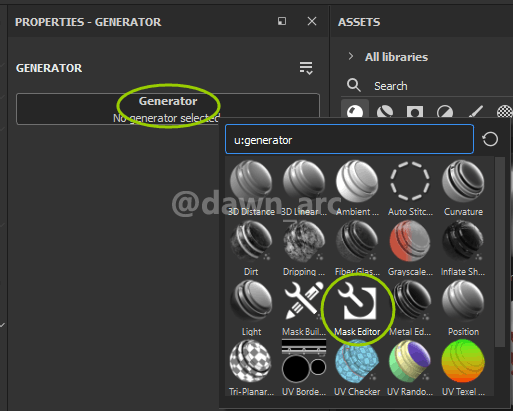 Result: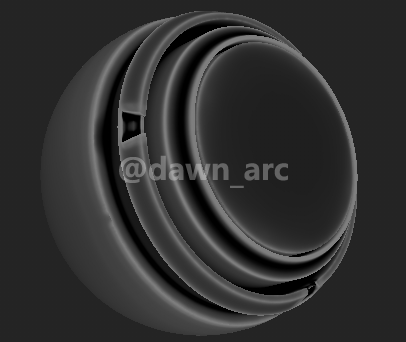 Set Image inputs texture as Grunge Dirt Thin.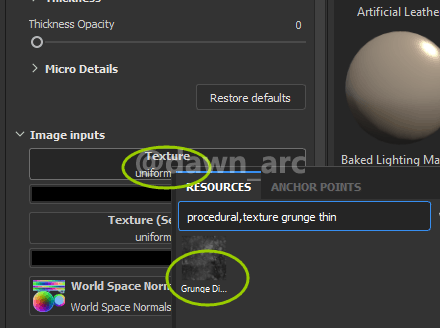 Tweak Global Balance, Global Contrast, Texture Opacity, Texture 2 Opacity, Curvature Opacity, Thickness Opacity, Balance and Contrast of Image Inputs.

Mask channel: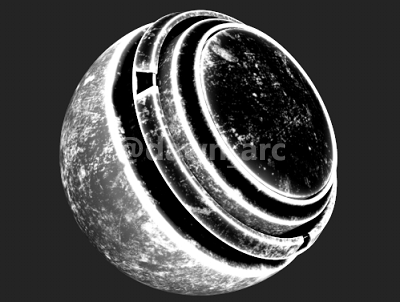 Material result: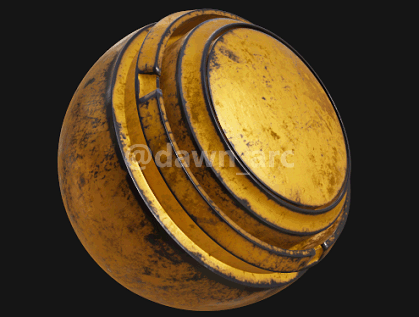 Iray offline rendering result: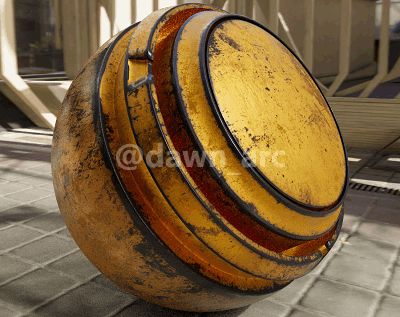 UE4 real-time rendering result: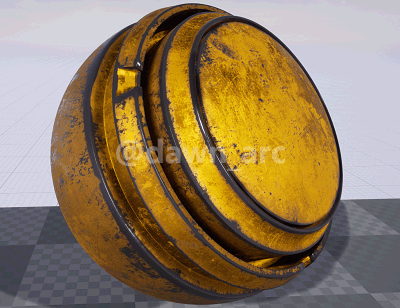 ---
A man who asks is a fool for five minutes. A man who never asks is a fool for life. -Chinese Proverbs