[UE4]Error - CodeWorksforAndroid download failed
keywords: UE4, CodeWorksforAndroid, can't download, download error
Issue:
Download Android SDK using Nvidia CodeWorksforAndroid (Engine\Extras\AndroidWorks\Win64\CodeWorksforAndroid-1R7u1-windows.exe) in China would fail.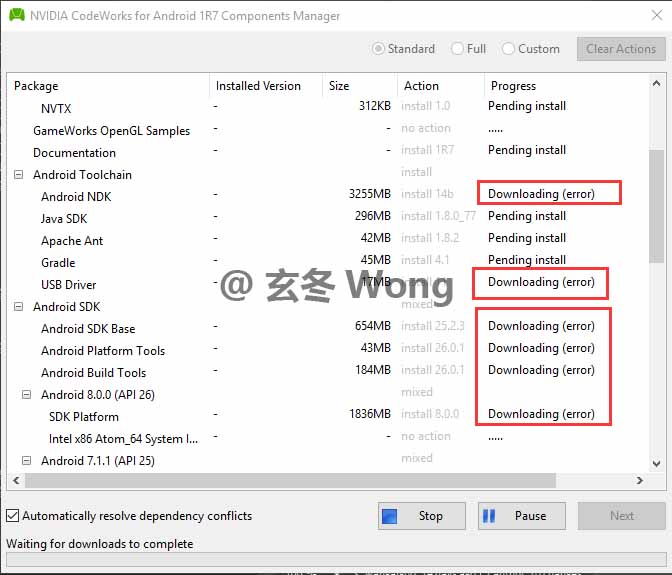 Solution:
1, Go to NVPACK download directory which set on Installation Directory.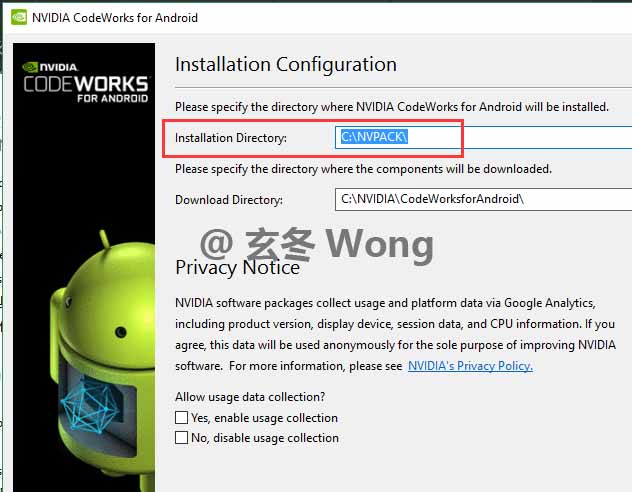 2, Open local.ini, then copy all links which direct to zip and download them using download tool such as Xunlei.

Change link http://dl-ssl.google.com to http://dl.google.com if download failed.
3, Move all download files into directory which set on Download Directory, then reinstall CodeWorksforAndroid.
Reference
https://blog.csdn.net/haisong1991/article/details/80192547
https://blog.csdn.net/hi_douzi/article/details/88245210
---
无论是什么原因,被禁止永远是一种没有授勋仪式的荣誉。——鲍勃·迪伦(BobDylan)