[UE4]Baking lighting across multiple hosts
Keywords: UE4, Baking lighting cross multiple hosts, 联机烘焙
Steps
Start SwarmAgent.exe (Directory: Engine\Binaries\DotNET\)
Swtich to Settings tab, and modify properties as shown in following:
AgentGroupName:WORKGROUP
AllowedRemoteAgentGroup:WORKGROUP
CoordinatorRemotingHost:10.10.10.14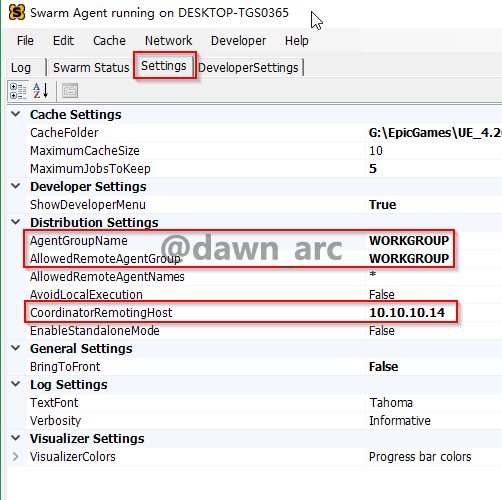 AgentGroupName is the name of Workgroup on Windows OS, you can find it here: right click This PC -> Properties.
Then click Ping Coordinator: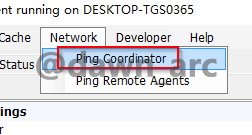 If there's no error log (red font), it means that it worked:

You don't need to disable Firewall of windows, because Swarm Agent would be added to whitelist of Firewall automatically on installing UE4.
baking across multiple hosts worked only for lighting building, it doesn't work for cooking assets (Package application).
---
愿你出走半生,归来仍是少年郎。纵使尘满面,鬓如霜。